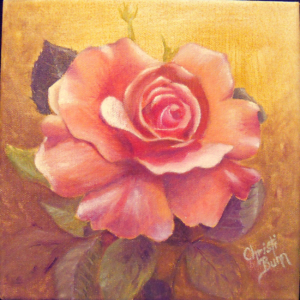 Christi Bunn's fine art paintings and drawings have been commissioned by clients across the United States.  She is sought out for her architectural pieces, from homes to churches to commercial buildings and more.  While her special attention to detail and faithful representation of perspective lends itself to fine architectural works, she has also done portraits of people and animals.  When she is not working on commissioned portraits, she loves doing paintings in vivid color of everything from florals to landscapes to scenes of everyday life.  She is inspired by the beauty she finds around her everyday and by the Creator whose hand is in every part of that beauty.  She is grateful to be doing what she loves everyday.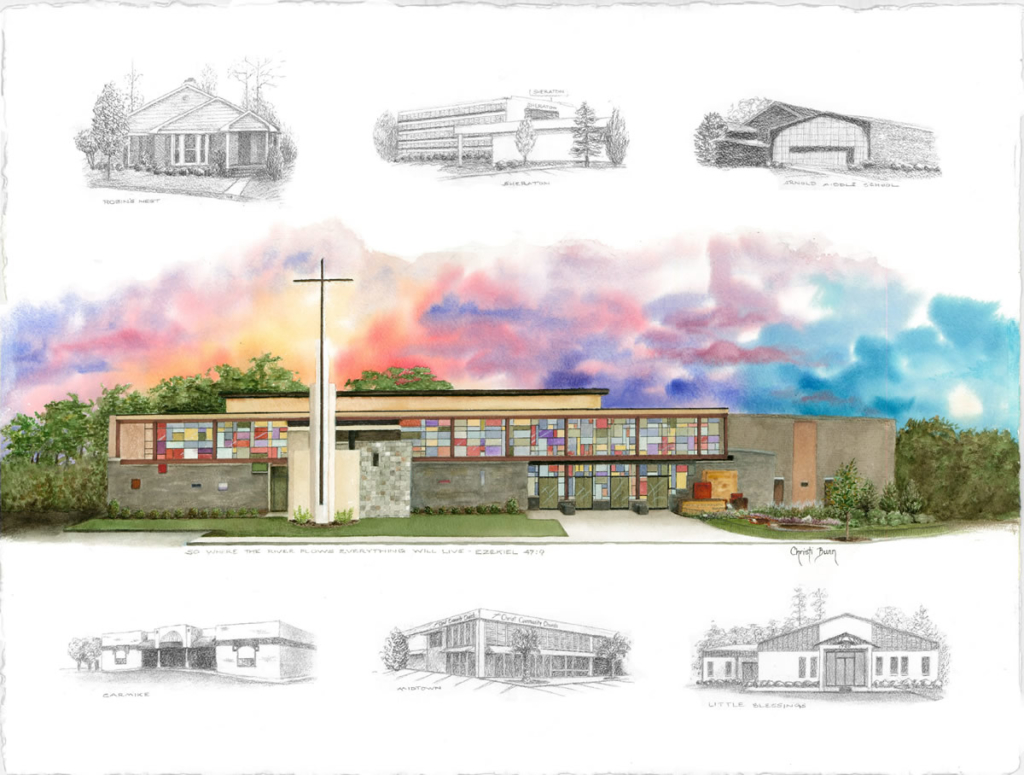 Christi was born and raised in Thomasville, Alabama, and graduated from the University of Alabama with a degree in Advertising and Fine Art. It was at the University of Alabama that the "light bulb" came on for her with faithfully capturing perspective in architectural structures.  This was due in large part to the instruction of the late Richard Burrell Brough, a brilliant art professor and artist whose watercolor and pen and ink works are found in many collections throughout the world. (Professor Brough exhibited his work internationally with more than 100 one-man shows. His paintings were shown in the New York World's Fair, in the Far East as part of a traveling art exhibit of the U.S. Information Agency, and were selected for exhibition by the Metropolitan Museum of Art in New York.)
Christi has lived in Birmingham, Alabama, for most of the last 30 years, where she has been blessed to be a part of the local art community. She has served as a board member of the Mountain Brook Art Association since 2012 and served as its president in 2016. Christi is proud to be a wife to Andy and mother of Jacob, Benjamin, and Mary Katherine, who have been her biggest fans as she has pursued her dream of doing fine art.  In addition to her artwork, she also serves as principal web and graphic designer with Bunn Media.